Identification Code Nos, Illustrations & Samples

In order to differentiate the applications / designs, Jupiter clamps generally have their own identification type codes.





Type JW 6 B : All Stainless Steel Clamps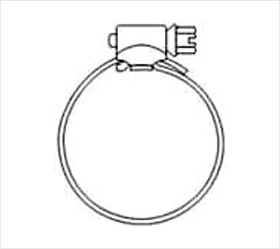 For normal environmental or Water contamination applications, AISI 201/202 material is used.



Type JW 7 B : All Stainless Steel Clamps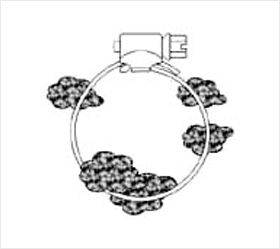 These are high strength clamps for general Salt Water or chemical applications made out of AISI 304 material.



Type JW 8 B : Acid proof Clamps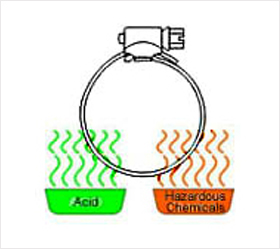 This is special type with use of AISI 316 for high corrosion resistance as Acid - Proof applications.



Type JW C : Clamps with underlap




For more protection of hose, underlap beneath the band threads is provided on demand.

Type JW D : Constant Torque Clamps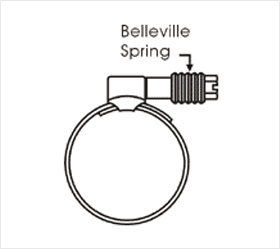 These types are more vibration-proof under severe conditions. They also withstand for Hot and Cold climatic fluctuations by automatic self adjustment of clamp dia as the nature demands.



Type JW E : Snap Action Clamps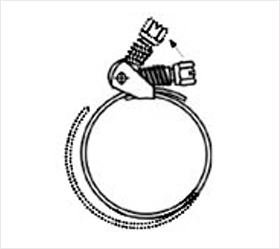 These are snap action clamps specially developed for applications when frequent or periodical re-opening is required. They are generally long ranged clamps to facilitate quick easy mounting for variable application sizes.



Special Type : Worm Drive V - Clamps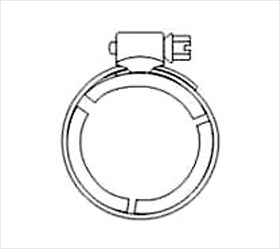 These clamps are used for light connections of V-type jointing of flanged pipes for peculiar requirements.



Type JW F : Worm Drive Thumb Screw clamp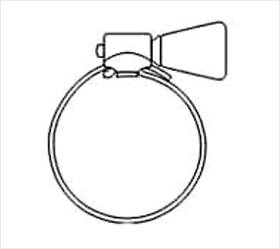 Clamps with built-in Screw flap is provided if required for quick closing & opening operations without tool.


Special Designs :

Apart from above, Jupiter Clamps are also available with special specifications as per customers requirement.