Salient Features and Benefits of Jupiter V-Band Clamps
Vibration-Proof :

Jupiter clamps due to their virtue of light weight and convenience are ideal for joint to conduct output gases from vibrating assemblies at one end towards the stationary output system at the other.




Light Weight :
Use of sheet metal for all components makes the overall design lighter in weight-Solution to replace heavy multiple bolted conventional flanges.

Time Saving and Convenient :
Reduces assembly time and cost due to ease of operating single nut instead of odd positioned many.

Frequent Clamping :
The most convenient for sub-assemblies requiring frequent latching and unlatching for inspection, cleaning and replacements (See illustrations)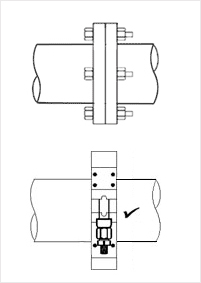 Corrosion Resistance :
Most of these joints are generally contaminated to hot gases, water or salt water or hazardous chemical atmosphere. Hence, Stainless steel material is generally used for light weight, high strength and long life Turbo charger joints of Engines.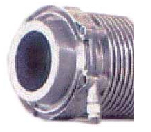 Wedging & Cost Saving
Unlike machine-bored V-Sectors out of the casting or forging, Jupiter Clamp by the nature of it's sheet metal flexibility & springiness adopts the cross sectional clamping shapes to make the firm contact. The later is more economical than the former which requires rigid tolerance contral.

The Process Control
Apart from aspect of the design, Jupiter is produced under strict quality control systems right from Raw Materials up to the Final operations. Each clamp is identified with Batch No. for reverse traceability and assessed for Torque strength so as to achieve our noble goal of Zero failure status.

Special non-standard quality checking instruments are designed and developed inhouse and used for Quality Assurance to Jupiter's End-User.

Jupiter is the pioneer Indian product to have been credited with ISO-9001 quality certification